Walmart's David Guggina to Serve as Scott Family Amazeum's UnGala Chair
Proceeds from the event support Amazeum programs and activities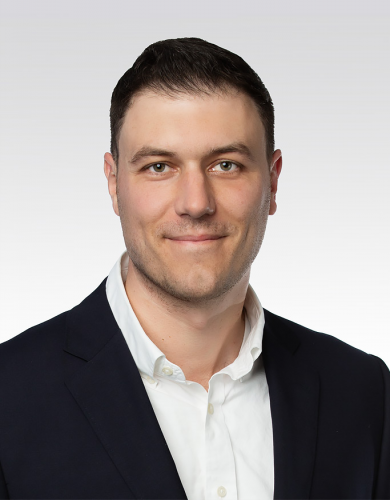 The Scott Family Amazeum is excited to announce the honorary chair for the annual fundraising event, the UnGala, on April 19, 2024. David Guggina, Executive Vice President of Walmart's Supply Chain Operations, will serve as chair and support the Amazeum's nonprofit mission of educating the community in STEAM learning through fun, inventive ways.
The Amazeum's annual fundraiser, the UnGala presented by Nabholz, is a unique event where attendees aged 21 and up can unleash their creativity with hands-on experiences, unlike any other fundraising event in the area. Proceeds from the event support access to Amazeum programs and activities, as well as making it possible for 1 in 5 guests to experience the museum for free or at a reduced cost.
Thanks to the UnGala, the Amazeum is able to continue its nonprofit mission by hosting Priceless Nights, keeping the cost of general admission low, providing professional development opportunities for local educators and off-site programming to share STEAM learning throughout Northwest Arkansas through interactive discovery and playful exploration.


About David Guggina
Dave joined Walmart in February of 2018 leading the Operational Excellence team in the eCommerce organization. In 2019, he was given the opportunity to direct the eCommerce Product and Engineering organizations, taking responsibility for the Omni-Supply Chain Product and Engineering organization in 2020. Soon after, he took a senior role leading the Innovation and Automation space across the US business. In 2022 he was promoted to EVP, overseeing End-to-End Supply Chain Operations at Walmart. Since joining the company, he's had the good fortune to build and serve small agile teams that obsess over customers, associates, and deliver business results. These efforts have resulted in better customer service, simpler processes, and have helped drive everyday low costs within the supply chain.
Before joining Walmart, Dave began his career in the brewing industry in 2007 where he worked on warehouse optimization and in canning operations for Anheuser-Bush. After this experience, he joined Amazon and became a leader at their first all-apparel fulfillment center. Within Amazon's Fulfillment Operations, he held a breadth of leadership positions including in Inbound, Outbound, Quality Control, and on Subject Matter Expert and Customer Returns teams. In 2016, he transitioned to Customer Service (CS) Operations, to develop the first Amazon Flex CS team and to lead the global Virtual Customer Service (VCS) organization, including its product, programs, and operations. In this role, he supported the team as it scaled from 1.4k to 16k employees across 11 countries. In all of his roles, his focus is on empowering teams to simplify and standardize processes and to find new ways to improve the customer and associate experience.
Outside of work, he spends most of his time with his wife, Danielle, and two girls, Colette and Eloise. They enjoy traveling and outdoor activities such as horseback riding and skiing. In addition to spending time with family, he enjoys reading, refining his guitar-playing skills, and attempting to remain mostly upright on his mountain bike.
###
The Scott Family Amazeum is a hands-on, interactive museum featuring Science, Technology, Engineering, Art, and Math (STEAM) activities for families. Located at the intersection of J Street and Museum Way in Bentonville, the Amazeum experiences include a climbable tree canopy, indoor cave, the 3M Tinkering Hub, Hershey's Lab, Nickelodeon PlayLab, the Market sponsored by Walmart, and nearly one acre of outdoor space. For more information about the museum, visit www.Amazeum.org. The Amazeum is a 501(c)3 nonprofit.