Sam Dean Named An NWA Business Journal C-Suite Winner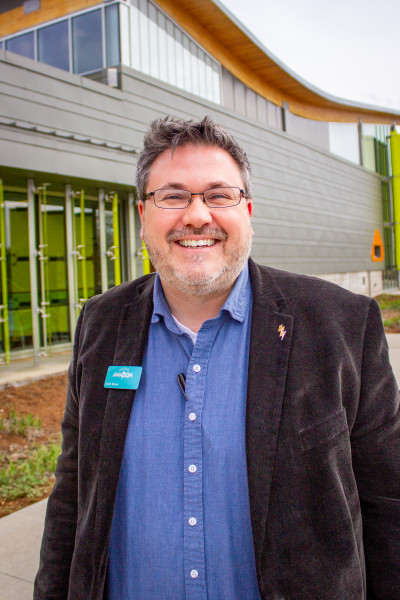 Congratulations to the Scott Family Amazeum's Chief Executive Officer, Sam Dean, for being named to the Northwest Arkansas Business Journal's C-Suite Award winners. Dean was chosen as one of 10 top executives in Northwest Arkansas for the magazine's 9th round of title holders. This honor acknowledges regional leaders' contributions, commitment to the community, and exceptional professional performance according to the NWA Business Journal.
When asked which skills are important when it comes to leadership, Dean returned, "Taking time to listen before speaking or seeking to understand before trying to be understood. Know when to ask for help, and when to give help." Dean continued, "Servant leadership is an important mindset of building teams that support and respect each other and is part of the foundation for creating a space where leadership, and followership, happen at every level."
The Northwest Arkansas Business Journal team selected honorees after reviewing nomination forms. Honorees will be recognized Friday, October 20, at the annual C-Suite Awards Luncheon at the 21c Museum Hotel in downtown Bentonville.
###
The Scott Family Amazeum is a hands-on, interactive museum featuring Science, Technology, Engineering, Art, and Math (STEAM) activities for families. Located at the intersection of J Street and Museum Way in Bentonville, the Amazeum experiences include a climbable tree canopy, indoor cave, the 3M Tinkering Hub, Hershey's Lab, Nickelodeon PlayLab, the Market sponsored by Walmart, and nearly one acre of outdoor space. For more information about the museum, visit www.Amazeum.org The Amazeum is a 501(c)3 nonprofit.