A Special 90th Birthday at the Amazeum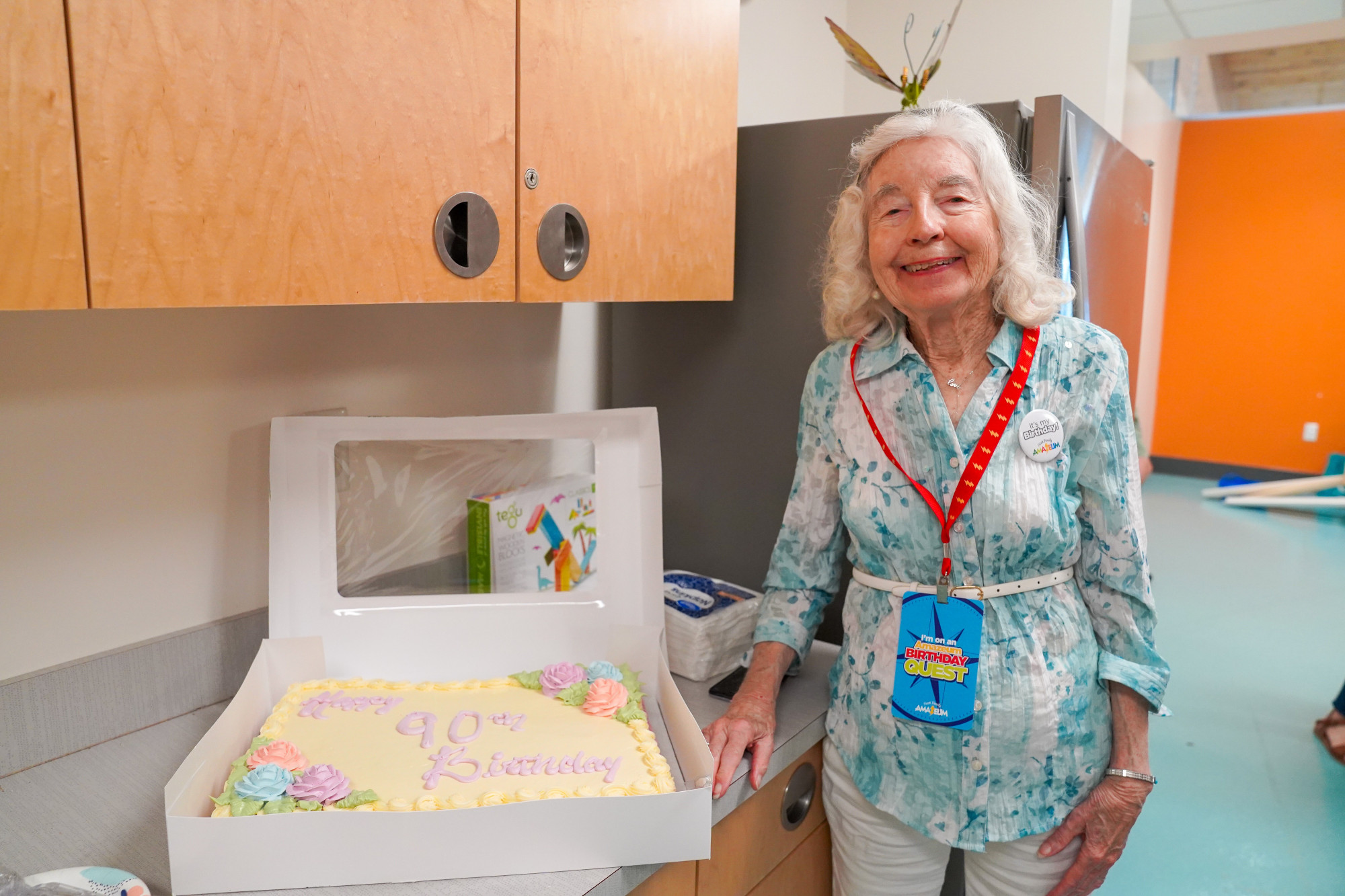 The Scott Family Amazeum had the privilege of hosting a very special birthday party this summer for 90-year-old Barbara Kamilos and her family. In this special edition blog, the Amazeum sits down with Barbara to learn more about her story and what made the Amazeum a great choice for her birthday celebration.
—
Birthdays are moments in time which mark the completion of another year, reminding us to reflect on the memories we have made and the lessons we have learned. For Barbara Kamilos, her 90th birthday party at the Scott Family Amazeum was a once-in-a-lifetime moment to celebrate with a multitude of family members and cherish the many years of memories made together. We asked Barbara to share about her experience at the Amazeum and what she has learned over the years.
When were you born?
September 12, 1933. (We decided to celebrate my 90th birthday early in the summertime so everyone could gather together).
Where are you originally from?
Carmichael, California near Sacramento. I grew up on a ranch in the country near the Sutter Buttes. The ranch has been there since the Gold Rush. We had a 126-acre almond orchard on the property.
Tell me about your family. How many children, grandchildren, and great-grandchildren do you have?
I have two children, eight grandchildren, and 13 great-grandchildren. Six of my grandchildren live in Arkansas and two of them live in California.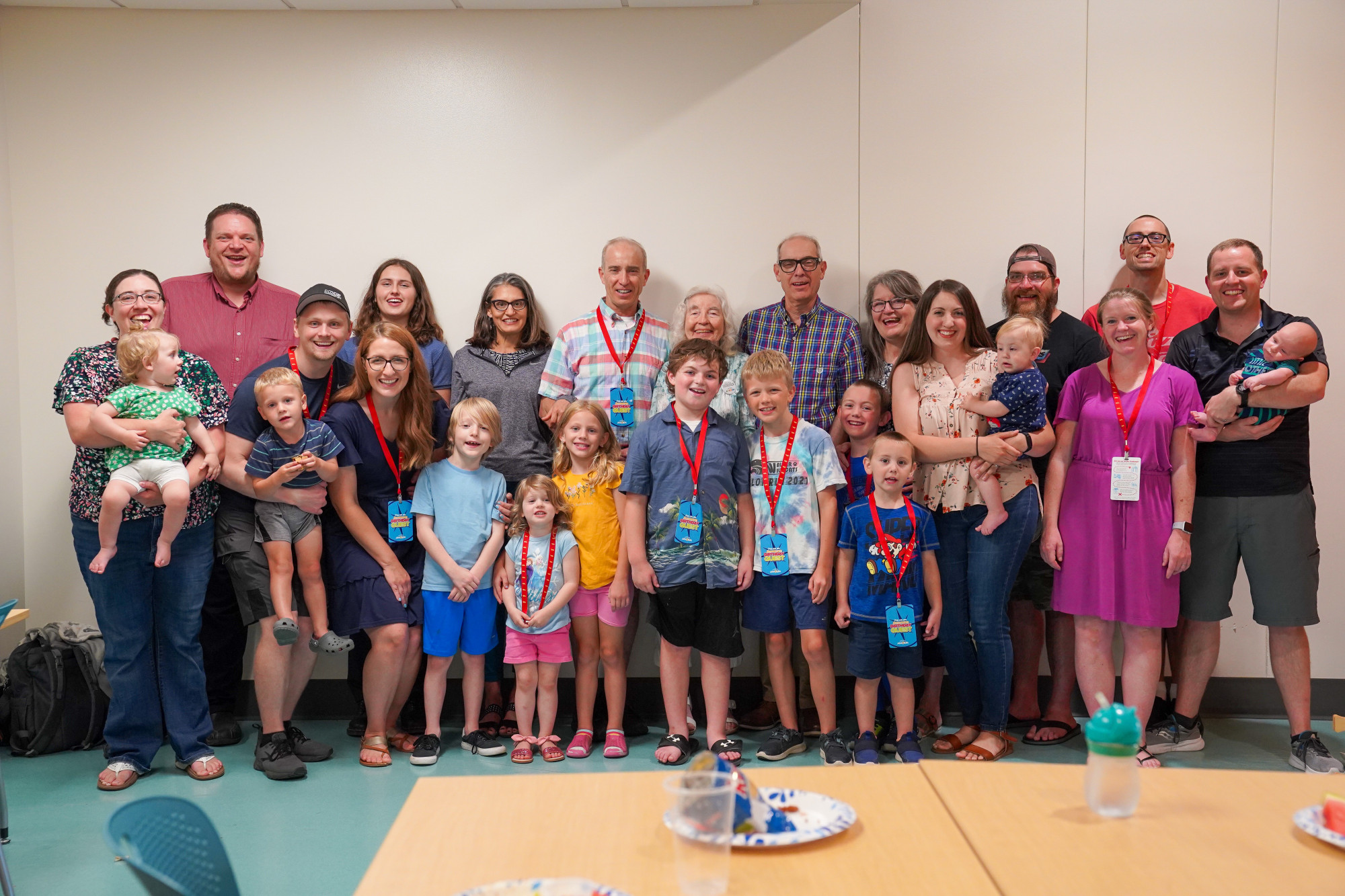 I met my husband at college when I was attending the University of the Pacific in Stockton. We were both music majors and he was in a 77-piece marching band. I played the piano and the clarinet. I earned a Bachelor of Arts degree in Music. My husband was later in the camp division band for the United States Army in Fort Riley, Kansas. He volunteered for the draft. We moved from Ft. Riley to Germany and got married in Nuremberg in a chapel on the military base and had our honeymoon there.
Why did you decide to have your birthday party at the Amazeum?
My granddaughter, Mary Bollero, is an Amazeum member. It was too hot to have a birthday party outside in the summer, and we enjoyed having a nice room inside the Amazeum. It was very safe and private, but we could also explore the inside of the Amazeum and play on the exhibit floor. Most of my grandchildren had never visited before, so it was a special treat for them. We appreciated having an Amazeum team member to direct us to our party room and help host us.
What was your favorite thing about your birthday party?
The Amazeum's facility itself was very impressive. The facility is well-maintained, safe, and clean. It provides a space for people to enjoy lifelong learning experiences. I learned a lot myself, such as learning new things about water pressure. The Amazeum has so much for both younger and older people to do and enjoy. It was a once-in-a-lifetime event getting to celebrate with all of my family there.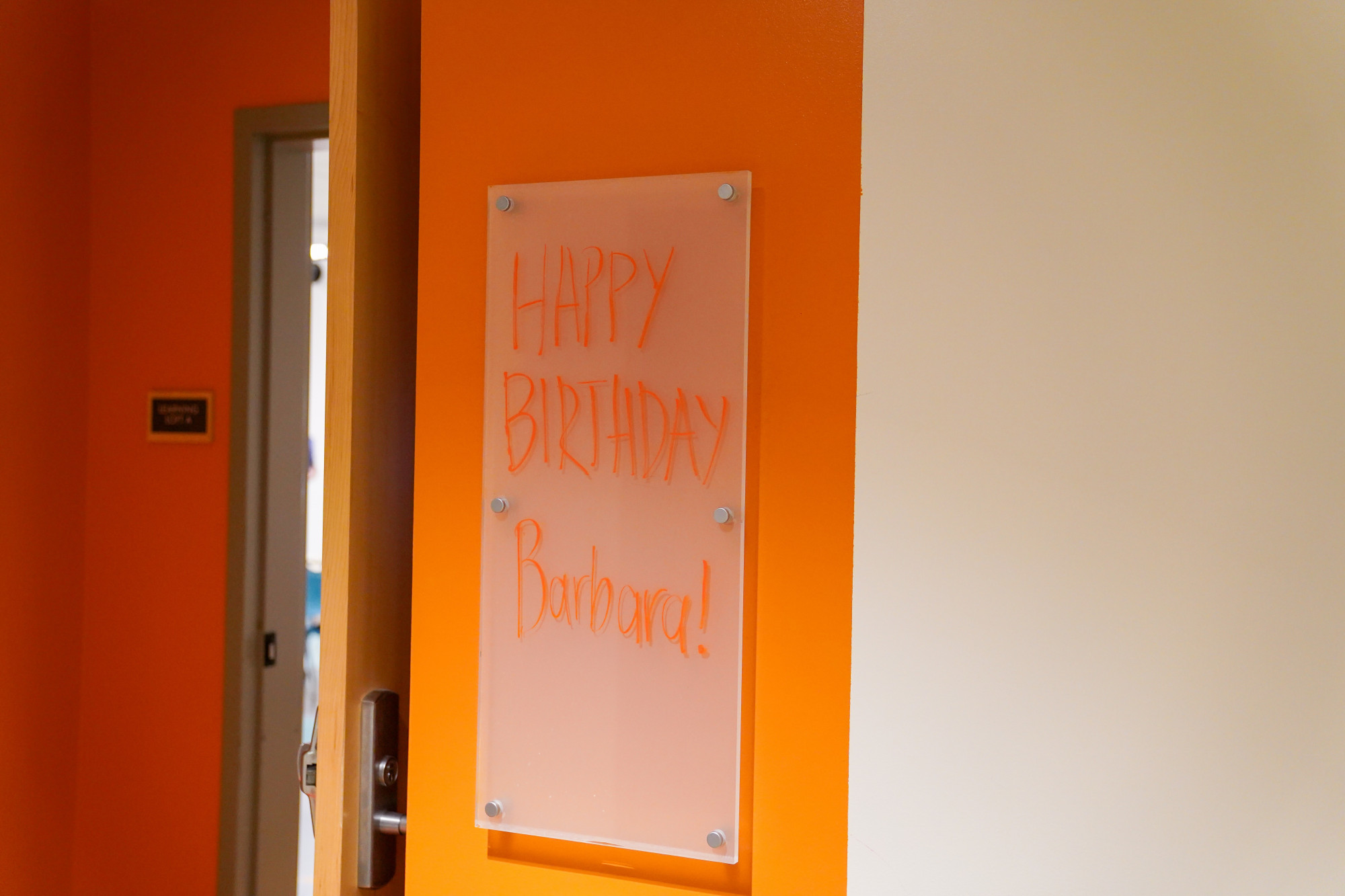 If you could go back in time 50 years ago, what is one piece of advice that you would give to your younger self?
To always be honest and to love other people. Try to be friendly with people. Think positive. There is always something to be positive about.
What would you say to anyone reading this story about how to be a good citizen and make the world a better place?
Be aware as an individual of what's going on in the world. Educate yourself and make your own decisions. Your decisions are better if they make you and others happy. Think independently. Remember to vote. Don't always go along with the crowd.
Is there anything else you would like to add?
I was very impressed with the Amazeum and how well the space is built. Lee Scott has done a wonderful thing by putting money towards education and the young people of the future.