Maker Fashion: Fused Plastic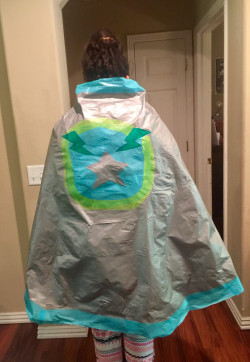 Bags, boxes, and cartons, oh my! What to do with all that "trash."
Alicia Jones fuses fun and creativity in this activity offering a way to make treasures from plastic grocery bags.
Fusing plastic is a way to make your own material to create any fashion you can imagine. Grocery bags, leftover plastic tablecloths from you birthday party, bubble wrap, or any kind of soft plastic will work to make fused plastic. We'll show you how to get started by making a cape and a bracelet.